Data Value
Liberating business, social, economic, enterprise, and financial value from data of all types delivers benefits to the media, governments, commerce, academia and individuals. Data Liberate, and its founder Richard Wallis, focus on introducing, simplifying, and demystifying, these often superficially complex techniques and technologies.
Advice, guidance, evaluation, training, consultancy services, writing, podcasting, conference keynotes and presentations are some of the ways that Data Liberate can help you and your organisation identify and release value from your data, within the enterprise and on the emerging public Web of Data
Recent Postings From the Blog…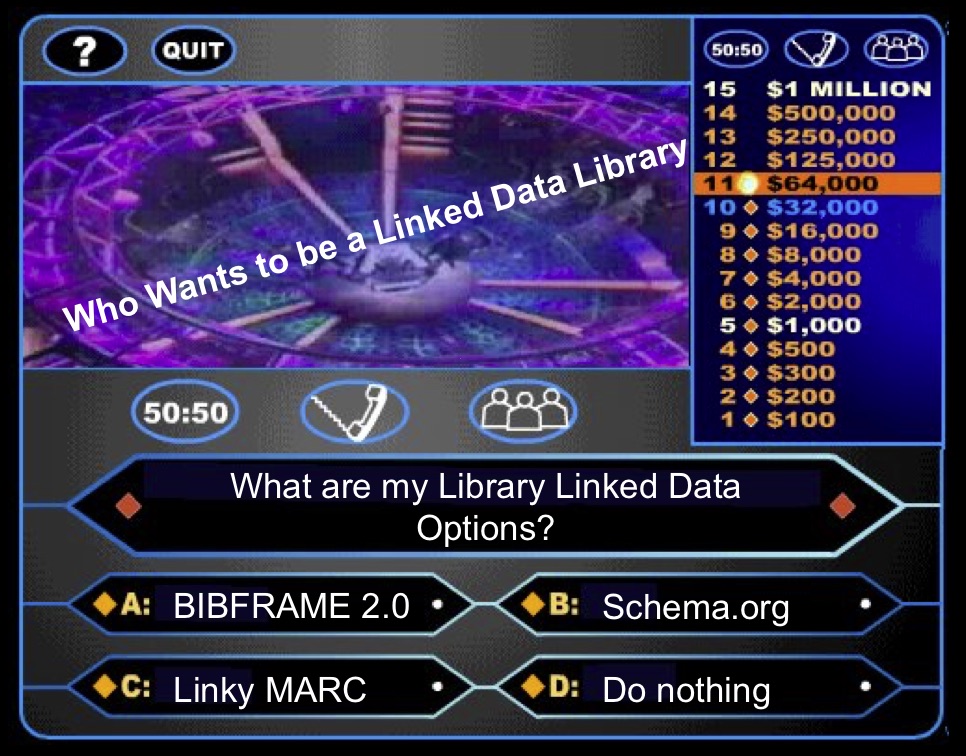 We are [finally] on the cusp of establishing a de facto Linked Data approach for libraries and their system suppliers – not there yet but getting there.
We have a choice between BIBFRAME 2.0, Schema.org, Linky MARC and doing nothing.
Read More ...
---